---
Find Great Discounted Slacks for Men
The blended modern mens slacks offered at Mens Suit Separates are perfect for any season and any occasion. Our Harmony mens tailored discount slacks are made to fit any size and shape. Looking for slacks for men that look elegant and refined? Browse the online modern mens suits store at Mens Suit Separates—you'll find great discount suits and more for men that feel right.
Our suitings for men are all fashioned by Harmony, an esteemed century-old clothing manufacturer and maker of modern mens suitings that are both time-honored and distinctive. It's that kind of affordable quality that makes MensSuitSeparates.com the best choice for classic, refined and modern mens suitings.
All the slacks on this page are imported.
Sorry, hemming not available on harmony clothes suits.
Suited Separates
53% Polyester / 44% Wool / 3% Lycra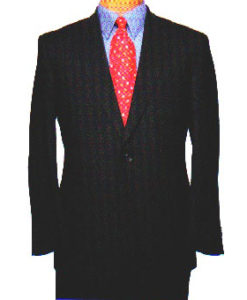 ---

Aiden
Conventional Fit
Flat Front
CONVENTIONAL FIT
Click on the fabric swatches below for a larger image.